Massachusets Institute of Technology
Department of Urban Studies and Planning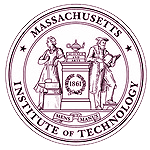 New course open to graduate DUSP students.

Course description | Class sessions and materials | Friday guest speakers
11.950 "e-Planning Seminar", 3-0-3, Tuesdays 6-7.30 PM, room 9-554 with "e-Planning Seminar guest sessions" (open), Fridays lunch, room 3-401.
Instructor: P. Ferraz de Abreu (pfa@mit.edu)
The goal of the course is to provide a better world-wide view and understanding of the current major issues and corresponding leading research on urban information systems (UIS) / information technology uses and impacts in planning.
The course will follow closely the guest sessions of the "e-Planning Speaker Fall Series", as well as the sessions during the "International Conference on Public Participation and Information Technologies" (10-12 November, co-organized by DUSP and CITIDEP*) , and use them as a framework to compile a summary table of "who is who" and "who is doing what, where" concerning the identified major topics. Each student will focus on summarizing key items related to DUSP in one single area of their interest, and thus contribute to identify relevant links between DUSP research clusters agenda and a future UIS research agenda.
The course will require some readings and Internet / library search, but the orientation is towards brief overviews, not in-depth study. Each student is required to update weekly a brief personal log towards the summary table, and the class will generate a collective table with these logs, on the last two class meetings.
Students are required to attend Friday lunch sessions, as they are considered part of the class schedule.
Web: http://web.mit.edu/dusp/uis/e-planning/
---
* CITIDEP - Research Center on Information Technologies and Participatory Democracy (www.citidep.net)
---
First meeting, Tuesday 23 September 2003, 6 - 7.30 PM, room 9-554.
23 September 2003

Presentation of course goals and structure. Core document: e-Planning (PFA & J.Ferreira). Core biblio: Public Participation and Information Technologies - 1999.
Class structure:

discussion of previous guest talk
presentation of new materials on e-Planning, complementing guest talks
preparation for next talk's topic

References for first Friday Guest session (Tom Kingsley): http://www.urban.org/nnip , http://www.urban.org

30 September 2003

Brief discussion of last session (Tom Kingsley) and identification of the key elements that will contribute to build our "map" of the field (issues, people, institutions)
"e-Planning": Introduction to the areas of inquiry at DUSP. Vocabulary from class brainstorming
Brief preparation for next session (Peter Cook). Session web pages include base information and a brief bio. Also, check his previous paper on IT and Development

7 October 2003

Discuss Peter Cook's talk, and fill in some items in our e-planning "map model", to provide a seed example on how to do it individually
e-Planning map: build a simple relational model to help us register and map the e-Planning field.

Enumerate useful canonical forms of representing knowledge
Define our core model (issues, people, institutions, etc.)
Define core fields / items for each group

Discuss briefly issues / questions related to e-Democracy and Ann Macintosh talk:

14 October 2003

To discuss Ann Macintosh session topic:

Ann Macintosh' slides are available (e-planning site)
One short review of public participation, to facilitate obtaining some references [pdf]

e-Planning map:

Document on canonical representation of knowledge (distributed in last class)
Document with a first map at DUSP of this field - "Towards a Definition of Information Systems in Planning"

A short draft of Neal Richman's talk (e-planning site)

21 October 2003

Neal Richman kindly left a powerpoint file related to his talk last Friday.
e-Planning map (Fields for e-Planning map, version 1.1)
Gary Marx's draft and Bio for next talk (e-planning web site). Also take a look at Gary Marx's article in the PPIT 99 book . Check the book's CD-ROM for Gary's talk in 1999; the CD allows you to have side by side the video with him talking and the paper published in the book.

28 October 2003

Discussion of Gary Marx's talk
Information and communication technology (ICT) review:

"What is so special about new IT, that impacts Planning? Have we a qualitative new context or not?". A small chapter on "IT Qualitative Jump"
Information technology as something not restricted to the usual concept - hardware plus software -, but including key areas such as knowledge mining, knowledge representation and knowledge visualization in planning. Planners deal with expert / technical knowledge, but do "lay" citizens and community organizations conceptualize and use this knowledge the same way as planners and experts? and what does it take to translate and bridge these different views?

Preparation of next Friday session as a "middle-seminar-reflection", before we proceed with the second batch of guest speakers

4 November 2003

Brief discussion concerning the last session (QVO VADIS, DUSP, MIT). Vocabulary generated in last Friday' session brainstorming
Public Participation and ICT - ICPPIT03 begins next weekend :

Help to prepare the structured, semi-structured and informal networking at ICPPIT03, to enlarge our view of our key questions: who is doing what, where; who is funding what, why.
Global list of abstract submissions: The papers are grouped in 5 ICPPIT topics (check http://web.mit.edu/uis/icppit03/).
How can we relate those with our list of issues on e-Planning? "If you had to group this people in a few working teams to put together research proposals related to DUSP and e-Planning, how would you group them? What would you call each working group's theme / topic? Who would you include in each group?"
One of the key components of our field map (issues, people, institutions): "who is who" (people). ICPPIT03 is co-organized by CITIDEP - Research Center on Information Technology and Participatory Democracy, check web site (http://www.citidep.net/) and in particular its "who is who" pages.

Preparation for the topic of next Friday - check our e-planning web site and the page for Christian Jacqz

10-12 November 2003
International Conference on Public Participation and Information Technologies (ICPPIT03
18 November 2003

Discussion of Bernard Marchand's talk (e-Planning web site).
Public participation review (pfappreview.pdf): political analysis of current world trends and its implications on public participation.
Preparation for Kathi Beratan's talk (e-Planning web site)

25 November 2003

Brief discussion of Kathi Beratan's talk.
Knowledge research in planning:

In previous classes, we reviewed and discussed literature and approaches to public participation and institutional implications (pfappreview.pdf), as well as the relationship between ICT and decision models, through the "enabler" function (pfaITQjump.pdf).
In this class we will review and discuss briefly knowledge models in planning (pfaITreview.pdf, KnowledgeAcquisitionOverv.ppt)

"Chase a faculty" assignment. A short guideline for interviewing DUSP faculty concerning their research in connection with e-planning, that will feed our e-planning data-base (issues, etc.), along the lines already mentioned in class.
Preparation for Michael Batty's talk (e-Planning web site)

2 December 2003

e-Planning map: Converging our overview on issues, questions, people and institutions. Please send all final input for this data-base up to this class.
Last Friday session, Dec 5: Pedro FA will be presenting, and you can opt for: a) short presentation or b) be a discussant for PFA presentation. Please plan on making December 5 , Friday lunch session. It is very important that all 11.950 students attend this last session, and contribute with their input.

9 December 2003
Last class, Tuesday 9 Dec: course evaluation, feedback and discussion.
If you have any questions about the course please e-mail Pedro Ferraz de Abreu at pfa@mit.edu